Coast Trails by Mabel Plaskett
By Mabel Plaskett             As long ago as 1592 the harbor of San Simeon was called "The Bay of Sardin...
To My Love   My dreams that only yesterday No magic could renew, Are quick with vibrant life today— And all becaus...
To The Ladies of St. Lukes Guild In Memory of Olive   These familiar scenes remind me Of my childhood at Jolon— Go...
To Peggy on her Twentieth Birthday   When first I held you in my arms, Oh twenty years are long— And fondly called...
To Mary Kirwan Mary Kirwan since your visit, Although I've been lonely too, I've been happy living over Th...
Shadows To My Sister, Olive Often all unbidden as the years have drifted by, Visions of our childhood come to ...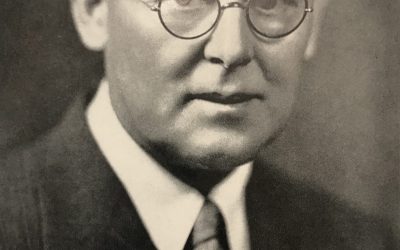 To My Dad To every one upon this earth it seems Some special one means more than all the rest. Deep in our hea...
To Pacific Grove, Salinas, and Gonzales Rebekah Lodge We welcome you in friendship, And from our Noble Grand...
To Uncle Charley and Aunt Elizabeth   When, as a child, with my sister and brother, Light hearted, played in the str...
King City After two long years of roaming, I was stepping off the train; And the vision of King City Met my hu...
A Day at Wesley's Spring   On the ground beneath the willows, By a mountain Spring we lay I and my two fair compan...
Prince Charming Though for days has the last dance been over My strong will is playing me false. For still in ...
The Paulsen Place   On the San Antonio River, Close to the mountain's base, Under a sheltering white oak, Nestles ...
To Michael   What can I say of you, Michael That hasn't been said before? Sweet, adorable, perfect, ah, You have h...
WINGS OF PROGRESS   All up and down our valley, Airplanes of every make, Like giant birds of commerce, Their daily p...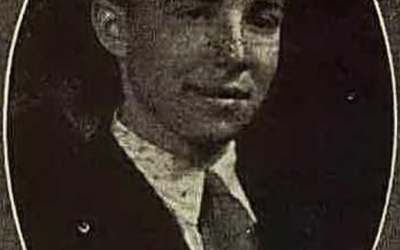 KING CITY HIGH SCHOOL Between the river and the town A high school building of renown Stands proudly and exult...
The Driver's Questionnaire   For years I've been a driver in An aimless sort of way; Somehow I always did get by...
To Uncle Charley On His Birthday   Comes a day to bring us pleasure Rain or storm or any fate Will not keep us from ...
Great pics of the Hobbit Cabin I hiked to as a kid with my cousin Betty Horn Marshall https://sites.google.com/site/h...
https://www.ventanawild.org/news/fe04/coniferae.html ALICE EASTWOOD'S"The Coniferae of the Santa Lucia Mo...