"Old Rocky" – A Tale of the Mighty Hunter of the Lucias
By Mabel Plaskett
Known as "Old Rocky" from the years spent with an Indian tribe in the Rocky Mountains, few people knew his name was Absolam Beasley and that he was born in Illinois.
He told of joining a wagon as a young boy around 14 and being captured by Indians in the Rockies where he was well treated, and made a blood brother to the chief. He grew up among the Indians, took a wife and had two children. He spoke the Indian language and nearly forgot his native tongue.
The time came when he began to long for his own people and he left the Indians and caught a wagon train bound for California. Being wise in Indian ways, Rocky was helpful in getting the immigrants through hostile territory and they were grateful, helping him to learn to speak the English he had nearly forgotten and even so he confined his conversation to the simple phrases and, oddly enough, he ended every sentence with "you know."
The wagon train stopped at Sacramento, but Rocky made his way to the coastal mountains, the Tassajara country being his first stop. Here began his life as a mighty hunter, and he migrated between his camps in Monterey County where he spent the rest of his life with the exception of a period spent in the San Joaquin Valley where he killed elk for the San Francisco market.
Rocky walked and acted like an Indian, straight as an arrow and he always wore moccasins which were made of buckskin. He was a dead shot and stalked game in the way of the Indian and his food consisted of wild game, sour dough biscuits and coffee. He built a few cabins throughout the mountains to store his gear but he was never known to sleep or cook indoors. His utensils were a frying pan, coffee pot and a Dutch oven in which he baked delicious sour dough biscuits in the coals of his camp fire.
On leaving a camp he always made a mound of the ashes from his fire, made a small cross and put on it. If a stranger chanced to ride up and ask, "Is that a grave?" Rocky, his rifle in hand would answer, "That's the last so and so who bothered around here, you know." Whereupon the Rocky laughed to himself as his visitor departed in haste and joke.
He rode a pinto pony, carried a .44 calibre rifle and in his belt kept a bowie knife which he used to eat with and to shave himself. He wore his hair long and used a bit of honey to keep it slicked back. Rocky loved to hunt bear and killed many a grizzly in his time. He sold the hides for the little money he needed.
In 1898 he worked on a mining claim on the south side of Plaskett Ridge near the Logwood claim. This is still called the "Rocky Place" and his cabin still stands.
Old Rocky was a lone wolf, avoiding people as much as possible. He could be seen as darkness fell, sitting quietly on the ground near his camp fire a far away look in his eyes doubtless letting his thoughts wander through the adventurous years of the past.
TRUSTED FEW
Taciturn recluse that he was, old Rocky trusted few people and not many gained his confidence. Once after working for Philip Dolan for over two years, Rocky brought $500 in cash to Mrs. Byron Plaskett asking her to keep it for him. As the need arose he came for small sums. This money lasted him a long time.
Another trusted friend was Ed Dutton, who kept the Dutton Hotel in Jolon and owned land in the Burro Country. Rocky took up a homestead on Burro Creek, built a cabin and made the last of his many camps. Ed Dutton brought his supplies to him and looked after him to the last.
He was getting old now, but he still walked straight as an Indian and was as independent as ever. One day he sickened after eating salmon caught late in the season in the San Antonio river and after weeks of illness died of ptomaine poisoning in 1909. No one, not even he, knew his exact age. So passed a great hunter and the moccasin tread of Old Rocky, like the ashes of his camp fires, became memories of the old coast trails.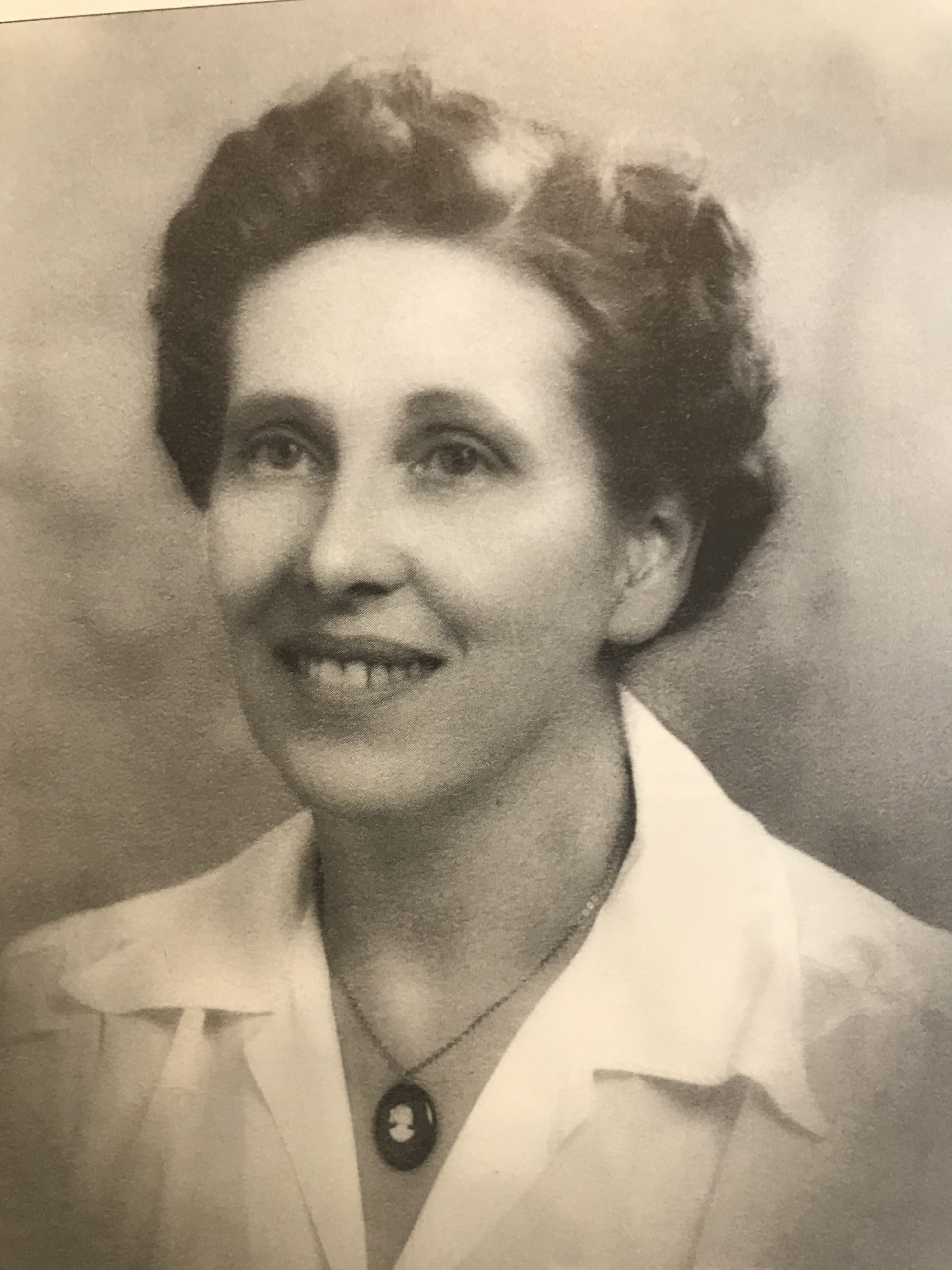 Author Mabel Plaskett
Mabel Sans Plaskett was born in Coralitas near Ben Lomond in the Santa Cruz Mountain area of California. Her father Edward Robert Sans ran a saw mill near Pacific Valley, along the Nacimiento – Ferguson road to the coast at Highway One. It was there she met Edward Abbott Plaskett, her husband. Mabel wrote about the coast and the pioneers of the 19th and 20th Centuries.