Exotic Gardens Is Popular Tourist Stop Near Cambria
By Mabel Plaskett
               Old timers tell of riding horseback from Gorda to Cambria in the early days, saddling up before daybreak and taking all day for the trip. The trail was longer than the coast road that replaced it and wound in and out of deep canyons and in some places back over the mountain ridges to escape the precipitous cliffs along the shore.
It is 35 miles by the coast road from Gorda to Cambria. The highway follows this coast line closely literally carved out of the mountain in places. Much of the beauty of the old trail is missing and the scant hour of modern driving passes quickly.
Along this naturally beautiful highway man has designed many eye catching attractions.
After passing the fabulous Hearst Castle one sees just off the road a few miles north of Cambria some dome-like structures of unusual design. Following the drive one comes upon a courtyard leading to an amazing array of gardens which are well named as they are truly "exotic".
HERE, IN A three-acre area which two years ago was a corner of a cow pasture, two intrepid young men have contrived a veritable oasis.
Bob Oaks and Bill Schults spent five years in Carmel growing and selling succulents and cacti before deciding to relocate in the present site.
In the short time they have been here a residence, 12 greenhouses, 20 gardens, a restaurant and a driftwood studio have been constructed.
They found a plastic material "Felon" ideal for greenhouse construction. Without the hazards of glass it served as a protection against the coast winds and the multi-color translucent panels used in the unique vaulted roof design attracts motorist traveling along the highway.
It was discovered that the orchid cacti (epiphyllum) bloomed more often and the blossoms lasted from five to seven days under the Felon fiberglass, compared to two day bloom under lath.
MODERN GARDENERS find that succulents and cacti go well with contemporary architecture, can replace costly lawns where water is scarce.
They combine well with rocks and sand and are excellent for mound planting. A few plants make a dramatic effect when arranged with rocks, driftwood, and garden furniture. They endure neglect that would be fatal to other plants.
The story of succulents goes back to Eocene Age when the seas covered the land. After the water receded and our mountains were formed and deserts came into existence, dwindling plants struggled for life and many of them died. Those that survived kept pace with the drying land, changing endlessly waiting patiently and in the end inheriting the wastelands of the world.
This hardy group of plants are called xerophytes and include desert dwellers such as Yuccas, ocotillo, mesquite and the whole range of succulents.
BOB AND BILL are friendly and eager to show visitors through their gardens. They point out "The Old Man of Mexico", "The Crown of Thorns" and explain the intricate method of grafting some species.
They have 70 varieties of epiphyllum and 65 varieties of the little pincushion cacti called mammilauis that product brilliant blooms.
Succulents are water storers and make excellent root mats to keep banks from eroding.
Many of the gardens demonstrate the effective use of succulents in oriental backgrounds using rock, bark, driftwood in various combinations. Others feature waterfalls and fountains.
By invitation from Bob and Bill the Cal Poly students, the Morro Bay Garden Club and "Woody" Frey, a landscape instructor have designed garden areas and on a slope in the rear of the garden Hearst Castle is depicted in a planting of succulents.
In greenhouse No. 8 an exception to low upkeep plants is found. Here tropicals flourish, parakeets chatter and in season begonias, hibiscus and fern delight the beholder with their beauty.
LAST BUT not least we must visit Ruthie's Driftwood Studio where a true beachcomber made a successful business out of a hobby.
Ruth Rapp gathers her own driftwood along the beaches and streams cleans and polishes it by hand and produces pieces of lovely smoothness and intricate shape. She also features bowls, planters and driftwood furniture, jade specimens and shells. She has some unique bristle-cone pine wood from Lake Tahoe, gnarled and weather worn.
One can spend hours in the unusual studio with its friendly atmosphere.
I must mention Eric and Torlief the friendly Norwegian elkhounds who invariably greet visitors to accompany them on the tour until they get bored and turn back to see who comes next.
All in all the Exotic Gardens are one of the most interesting attractions on the coast and much credit should be given Bob, Bill and Ruthie for their unique achievement.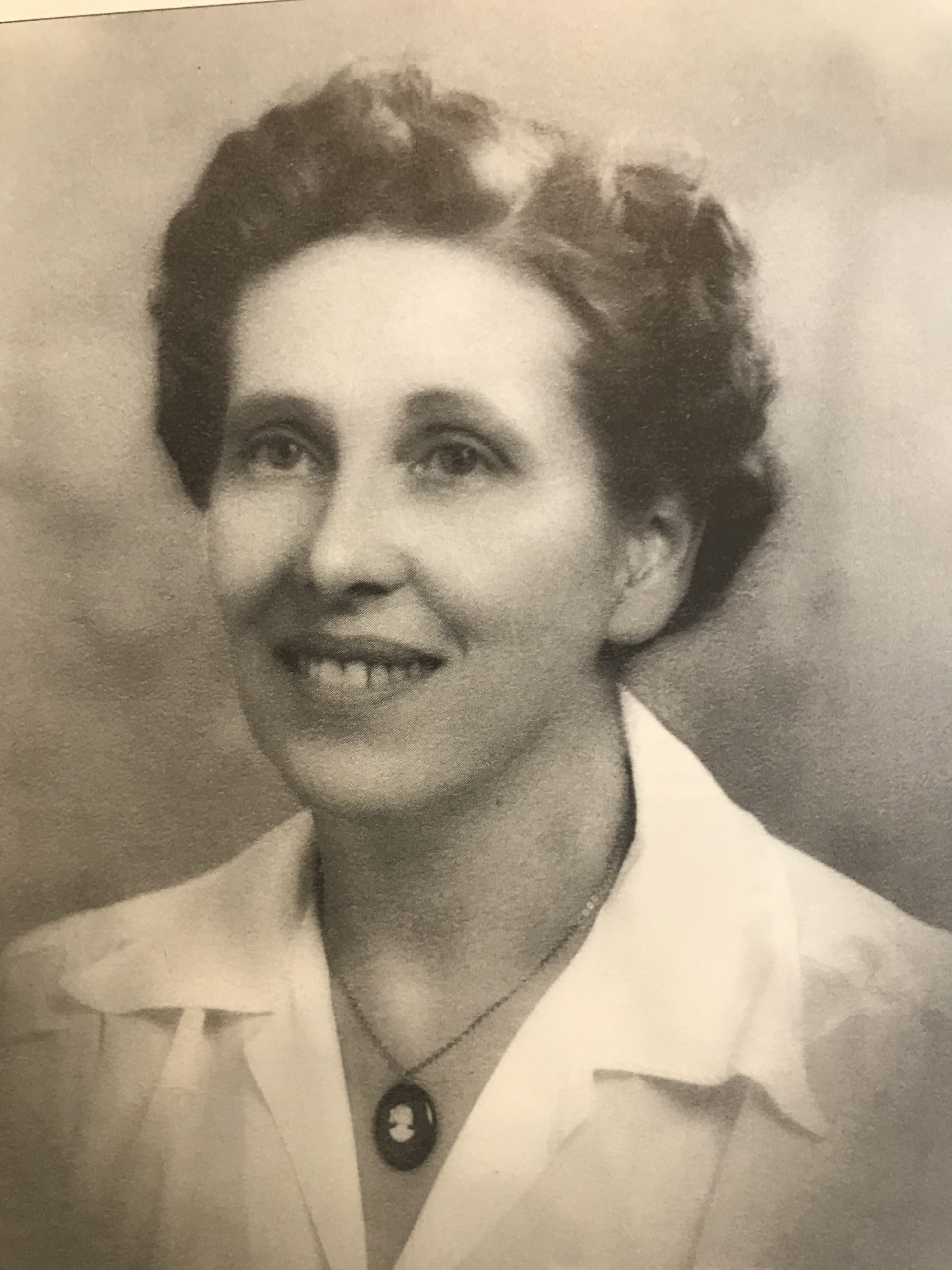 Author Mabel Plaskett
Mabel Sans Plaskett was born in Coralitas near Ben Lomond in the Santa Cruz Mountain area of California. Her father Edward Robert Sans ran a saw mill near Pacific Valley, along the Nacimiento – Ferguson road to the coast at Highway One. It was there she met Edward Abbott Plaskett, her husband. Mabel wrote about the coast and the pioneers of the 19th and 20th Centuries.