By Mabel Plaskett
In 1932 the coast road reached as far south as Krenkel Corners, a construction camp, on the edge of Anderson Canyon. South of that was a rugged wilderness and all travel was on horse back over narrow trails that followed the natural contour of the coast line running into deep canyons and barely skirting precipitous bluffs, sometimes climbing to heights of several hundred feet above the crashing surf and sometimes along quiet meadows and once in a while the trail went across the sandy beaches.
Among the highway workers was a young man of vision, Forrest DeLamater who had left his birth place in Moab, Utah and found work in the San Joaquin Valley as a construction engineer. This led to the job on the coast road between Carmel and San Simeon.
So, when our story opens we find the work is going slowly–as far south as Carmel as Anderson Creek and the other end coming north from San Simeon it has reached the area just south of Gorda point.
The road was roughly drafted as far as Harlan Point and young Forrest DeLamater took long walks along the shore and far back in the canyons. He was deeply impressed with the wild beauty of the coastal mountains and as time passed a great dream took shape in young DeLamater's mind, a dream of creating a haven here in the wilderness, where the weary traveler could find rest for his body and peace for his soul. He looked over the little meadow at the bend near Harlan Point, 55 miles south of Monterey and after the manner of his pioneer forbears he said to himself "This is the place."
HE NOW SET about making his dream come true. The family of Wilbur Harlan owned the land he acquired a long lease on several acres and with the help of his friend Al Powers and others he rented a saw mill from Jasper Mansfield and started sawing lumber in the Harlan redwood grove nearby.
Nellis Binns, who worked a mining claim on Willow Creek, came up to run the mill. Wilbur Harlan helped out and the work progressed at a fast rate.
Forrest now gave up the job on the road and gave all of his time to the new project. He had a group of convicts from the prison camp paroled to him and with this crew the building started and by 1935 when the road reached Harlan's Point "Lucia Lodge" was completed and young Delamater looked with pride on the beautiful little restaurant with a wide terrace overlooking the sea, a gas station out in front and a neat row of cabins along the bluff.
At first Lucia Lodge was mainly a hunting lodge and Forrest or "Del" as he was affectionately known took hunters and fishermen far back in the mountains or to the nearby streams.
HE KEPT a string of four to six saddle horses and these were his pride and joy. He had a love of horses amounting to a passion and nothing was too good for them. He went far afield to find good oat hay and fed them the best ground grain and kept them carefully groomed.
DeLamater's favorite "Lady", a beautiful bright bay, broken to ride by Tony Fontes was so sure footed she was never known to stumble on the steepest mountain trail. There was one trip past Cone Peak and around the head of Vicente Creek that became known as "Dels Trail." Those taking this trip had to camp over night. Del loved this part of the business as he loved to hunt and fish too.
After the road was completed in 1937 the little restaurant became a thriving business. Visitors admired the rustic building and the great handhewn beams and curly redwood paneling in the dining room were of great interest. The fireplace was made of native stone and many pieces of jade, rhodenite and jasper can be seen. Near the door one walks over large flat pieces of these stones, now so precious to the rock hounds, who look longingly at these treasures firmly embedded in concrete.
IN 1942 DEL joined the See Bees where he was Superintendent of shop equipment. Here, he had many varied experiences and being a clever and ingenious person he was called on to make intricate instruments for the naval doctors while in remote sections of Guam and the Island of Maui.
Lucia Lodge was closed until 1947 when Del returned with his wife and daughter. After leaving the service he met and married Mildred Anderson and they lived in Ventura, where Del was again engaged in highway construction. Here he met Bill Lowes, also a construction man and they became firm friends. In 1947 with his wife and baby girl, Nova, Del returned to open Lucia Lodge and the next few years were, he always said, the happiest of his life.
The Lodge business grew and prospered and the trail trips were a great pleasure. Del was a friend to everyone and was liked by all who knew him. Sadly enough Del's health began failing and he died of a heart attack April 20, 1954.
Del's dream, however, did not end here, for Lucia Lodge still stands, a lasting tribute to a man with a great vision with the courage and determination to make it a reality.
Since Nova reached high school age Mildred DeLamater, maintains a part time residence in Pacific Grove where Nova attends school, but Mrs. DeLamater retains her management of the Lodge, and is frequently there.
SHE HAS FOUND in Mr. and Mrs. John Smith, capable operators of the business as well as good friends. The Smiths have built up a reputation for fine cuisine and a spirit of real friendliness and the business prospers under their able direction. The fame of their abalone dinners and apple pies has spread far and wide.
Mr. and Mrs. John Smith lived in Chester, Plumas County before coming to the coast. He worked in lumber there for 20 years and was superintendent of a lumber mill in the town of Twain for two years. John and Mildred Smith have two children, Gordon and Marliene.
Gordon lives in Medford, Ore., where he works as an X-ray technician. He is married and has one son a year old named Shane.
Marliene is married to Robert Stevenson, a government employee at Mare Island. They, with their four children, Mike, David, Jana Lee and Lance often visit at Lucia Lodge where the children revel in the free life there.
Mildred's mother, Mrs. Speelman, comes down from her home in Ontario, Ore., to enjoy the sea coast. Indeed it is a vacation paradise for you and old.
The lease on Lucia Lodge will expire in two years and the owner of the land will take over the management. Fred and Lulu Harlan own the land and plan to build a modera place of business. Thus "the old order passeth," but the story of the dream of Forrest DeLamater, a man with a vision will never be forgotten.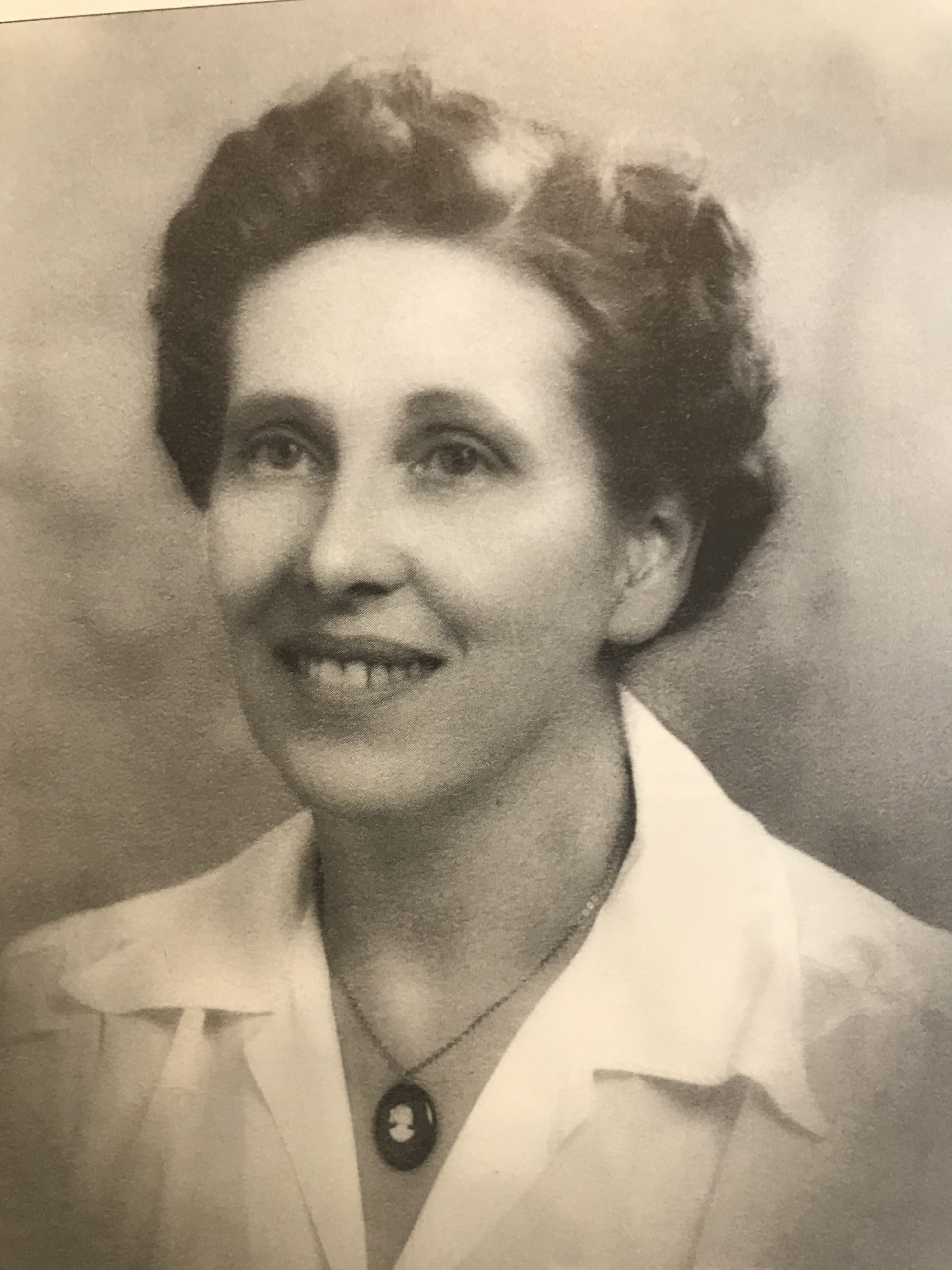 Author Mabel Plaskett
Mabel Sans Plaskett was born in Coralitas near Ben Lomond in the Santa Cruz Mountain area of California. Her father Edward Robert Sans ran a saw mill near Pacific Valley, along the Nacimiento – Ferguson road to the coast at Highway One. It was there she met Edward Abbott Plaskett, her husband. Mabel wrote about the coast and the pioneers of the 19th and 20th Centuries.